TMNT - CLASSIC - FULL SET - WAL MART EXCLUSIVE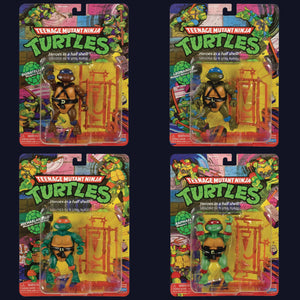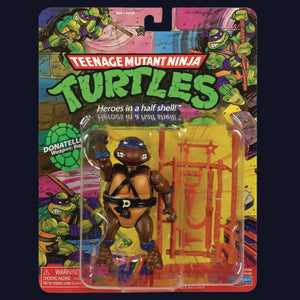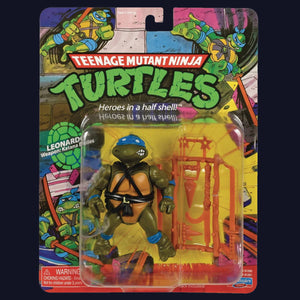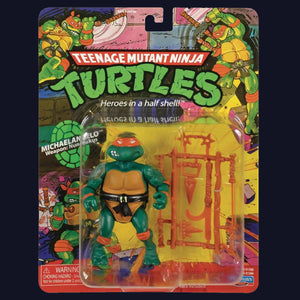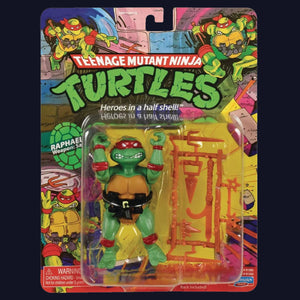 This set includes:
Michelangelo is a party reptile. Even though the sinister Shredder maybe slicing his way through a manhole cover, Mikey stays cool…stays cool because he's the master of the whirling num-chuks.
Leonardo is the perfect Turtle. In the eyes of his allies, he is known as the unofficial commander of the Turtles and Splinter's star pupil. Because of his keen eyesight and sensitive hearing, Leo is extremely well-balanced, which makes him more skillful when wielding his ever-flashing twin katana blades.
Donatello is the best idea Turtle you will ever find. He's the brains of the group and the designer of the Turtles vehicles. Rather than use his bo or brawn, Donnie would prefer to inventing some device or clever apparatus to foil the foe.
Raphael is authentically detailed and decorated as he appeared in the hit 1980's animated TV show and comes in classic blister card packaging featuring original retro artwork.