TMNT - Ultimates - Ace Duck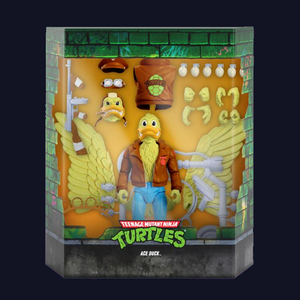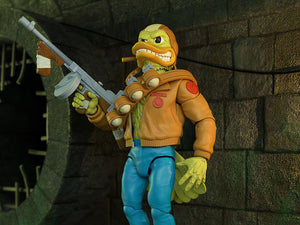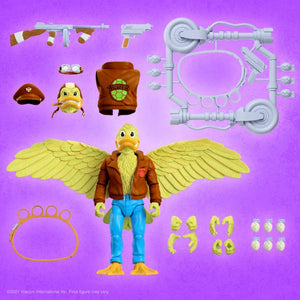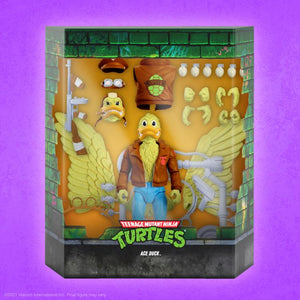 When a famous test pilot gets hit with an energy beam from Dimension X, feathers are bound to be ruffled! This 7" scale fully articulated Teenage Mutant Ninja Turtles ULTIMATES! figure of Ace Duck features vintage pilot gear and feather-like textured detail, as well as interchangeable heads and hands, and a fully loaded weapon rack. This flyboy was born to soar among the clouds, so you better get your Teenage Mutant Ninja Turtles ULTIMATES! figure of Ace Duck to your collection before he takes off for good! 
The latest wave of Teenage Mutant Ninja Turtles ULTIMATES! brings you some of the cartoon's most colorful characters. These made-to-order, highly articulated, deluxe action figures stand 7" tall and feature a variety of interchangeable parts and signature accessories!
PRODUCT FEATURES
7 inches (17.78cm)
Made of plastic
Super articulated
Deluxe packaging 
Includes a set of painted and ready to use weapons as well as an unpainted weapons rack like the original toy line
Based on the vintage Playmates Teenage Mutant Ninja Turtles toy line
BOX CONTENTS
Ace Duck figure
5 Pairs of hands
2 Head sculpts
Wings
Goggles
Hat
Machine gun
6 Grenades
Belt
Weapons runner
*Release Dates are Only Estimates.
Expected release date is 2022 Jun 30th