TMNT - Ultimates - Leo Sewer Samurai Leonardo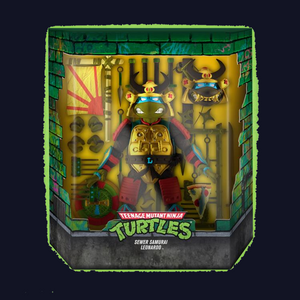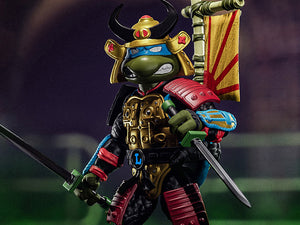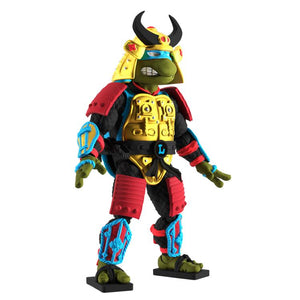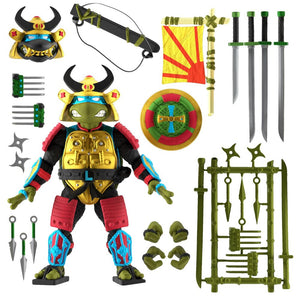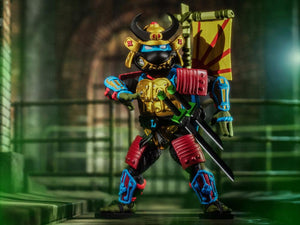 It's not all fun and games being a Teenage Mutant Ninja Turtle, and with his relentless studying and training, Leonardo leads by example as he and his brothers take on crime in the big city! 
This made-to-order 7" fully articulated Leo the Sewer Samurai ULTIMATES! Figure comes with alternate heads and hands and a variety of accessories, including his Wacky War Banner, Samurai shield & sheath, a slice of pizza, and a weapon rack with his shuriken, kunai, samurai claws, and katanas. Leonardo takes crime-fighting seriously, and any serious collector won't hesitate to add the Samurai Battle Commander to their Teenage Mutant Ninja Turtles ULTIMATES! lineup.
Wave 5 of the Teenage Mutant Ninja Turtles Ultimates from Super7 helps you relive the fun and excitement of the classic Teenage Mutant Ninja Turtle action figures. These 7" highly-articulated action figure is made-to-order and limited edition. Another perfect addition to your Teenage Mutant Ninja Turtles collection.
PRODUCT FEATURES
7 inches (17.78cm)
Made of plastic
Super articulated
Deluxe packaging 
Includes a set of painted and ready to use weapons as well as an unpainted weapons rack like the original toy line
Based on the vintage Playmates Teenage Mutant Ninja Turtles toy line
BOX CONTENTS
Sewer Samurai Leonardo figure
Weapons runner
2 Head sculpts
Flag
3 Kunai
2 Throwing stars
3 Pairs of hands
Shield
Pizza slice
Scabbard
4 Swords
Samurai claws
*Release Dates are Only Estimates.
*Expected release date is 2022 Mar 31st