TMNT - Ultimates - Mike the Sewer Surfer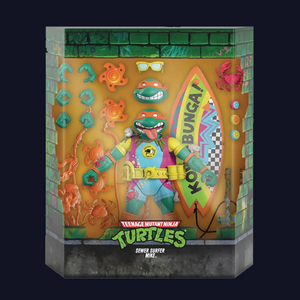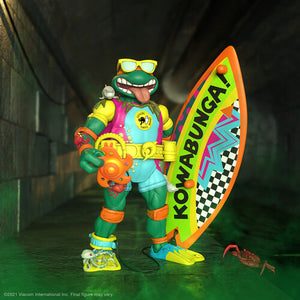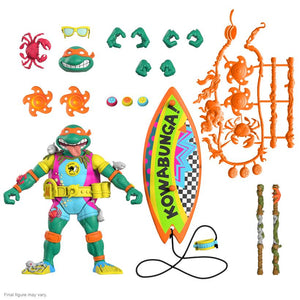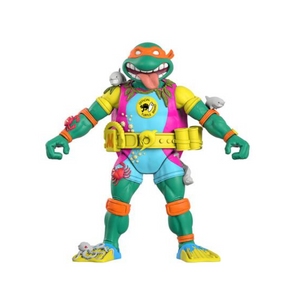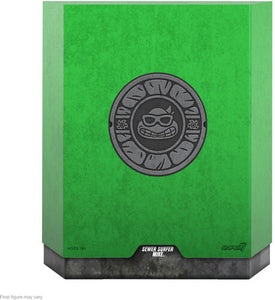 When he's surfin' the sewers, Michelangelo is living his best Ninja Turtle life! This 7" scale TMNT ULTIMATES! Michelangelo action figure features super gnarly surfer gear detail and comes with interchangeable heads and hands, as well as iconic accessories, including his Sewer Worthy Surfboard, Seaweed Nunchucks, and a weapon rack in case he has to wipe out some baddies while hangin' FOUR! The sewers may not exactly be Hawaii's North Shore Pipeline, but they are a LITERAL pipeline, and Michelangelo wouldn't have it any other way. Don't wave away the chance to add the Teenage Mutant Ninja Turtles ULTIMATES! Sewer Surfer Mike figure to your collection! 
The latest wave of Teenage Mutant Ninja Turtles ULTIMATES! brings you some of the cartoon's most colorful characters. These made-to-order, highly articulated, deluxe action figures stand 7" tall and feature a variety of interchangeable parts and signature accessories!
PRODUCT FEATURES
7 inches (17.78cm)
Made of plastic
Super articulated
Deluxe packaging 
Includes a set of painted and ready to use weapons as well as an unpainted weapons rack like the original toy line
Based on the vintage Playmates Teenage Mutant Ninja Turtles toy line
BOX CONTENTS
Sewer Surfer Mike figure
4 Pairs of hands
2 Head sculpts
Sunglasses
2 Water Flinging' Wheels
2 Nunchucks
3 Turtle waxes
Crab
Surf board
Weapons runner
*Release Dates are Only Estimates.
*Expected release date is 2022 Jun 30th