TMNT - Ultimates - Mouser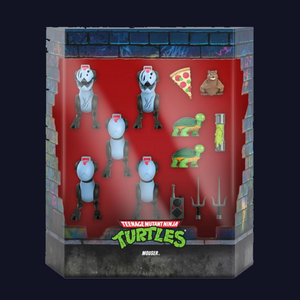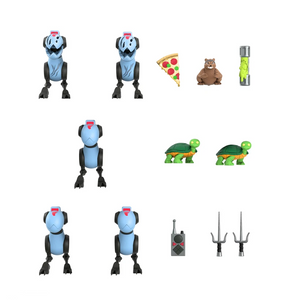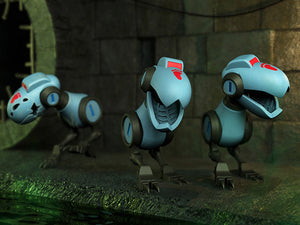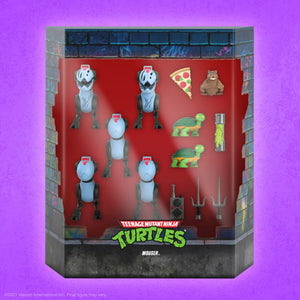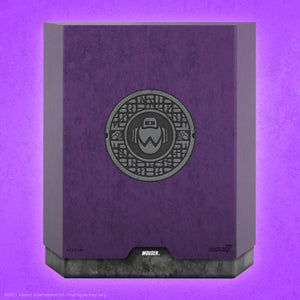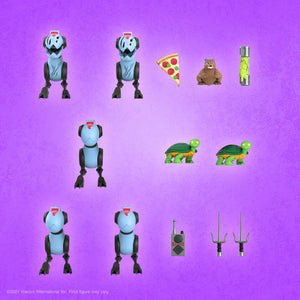 The Mousers were originally created by Dr. Baxter Stockman to rid the city of rats, but with their metal jaws that can bite through just about anything, they're a menace to pretty much whatever gets in their way. This Teenage Mutant Ninja Turtles ULTIMATES! Mousers 5-Pack includes three clean Mousers and two battle-damaged Mousers each standing just over 3" tall, all with Foot Clan logo detail, along with a plethora of highly detailed accessories. Don't chew it over for too long, snap up your Teenage Mutant Ninja Turtles ULTIMATES! Mousers 5-Pack! 
The latest wave of Teenage Mutant Ninja Turtles ULTIMATES! brings you some of the cartoon's most colorful characters. These made-to-order, highly articulated, deluxe action figures stand 7" tall and feature a variety of interchangeable parts and signature accessories!
PRODUCT FEATURES
7 inches (17.78cm)
Made of plastic
Super articulated
Deluxe packaging 
Includes a set of painted and ready to use weapons as well as an unpainted weapons rack like the original toy line
Based on the vintage Playmates Teenage Mutant Ninja Turtles toy line
BOX CONTENTS
5 Mouser figures
Mouser remote
2 Turtles
Rat
Ooze canister
Slice of pizza
Pair of sai
*Release Dates are Only Estimates.
*Expected release date is 2022 Jul 1st