TMNT - Ultimates - Scratch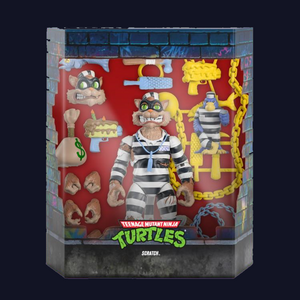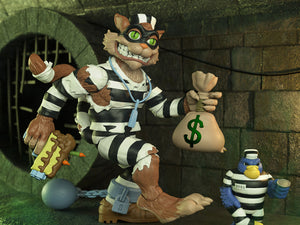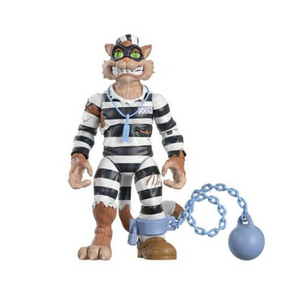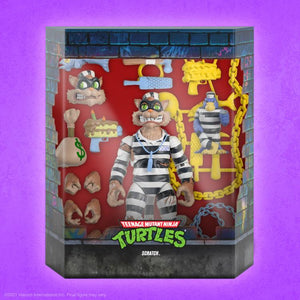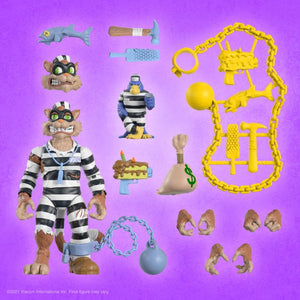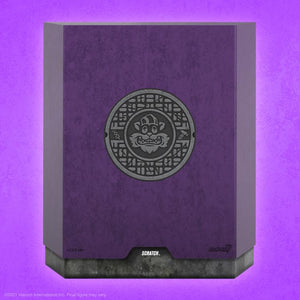 He may have nine lives, but Scratch seems to be determined to spend them all getting sent to (and then breaking out of) prison! This 7" scale fully articulated Teenage Mutant Ninja Turtles ULTIMATES! figure of Scratch features a VERY well-worn convict's uniform and comes with interchangeable heads and hands, his swindlin' sidekick Jail Bird, and a weapon rack full of enough tools to escape from nine prisons. Scratch collectibles are rarer than an uncooked steak, so it'd be downright criminal if you missed this chance to add the Teenage Mutant Ninja Turtles ULTIMATES! figure of Scratch to your collection! 
The latest wave of Teenage Mutant Ninja Turtles ULTIMATES! brings you some of the cartoon's most colorful characters. These made-to-order, highly articulated, deluxe action figures stand 7" tall and feature a variety of interchangeable parts and signature accessories!
PRODUCT FEATURES
7 inches (17.78cm)
Made of plastic
Super articulated
Deluxe packaging 
Includes a set of painted and ready to use weapons as well as an unpainted weapons rack like the original toy line
Based on the vintage Playmates Teenage Mutant Ninja Turtles toy line
BOX CONTENTS
Scratch figure
4 Pairs of hands
2 Head sculpts
Ball and chain
Hammer
Fish
File
Pistol in cake
Money bag
Jail Bird figure
Weapons runner
*Release Dates are Only Estimates.