Transformers Generations Titans Return Titan Class Fortress Maximus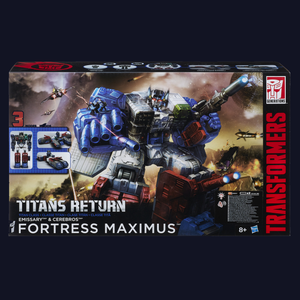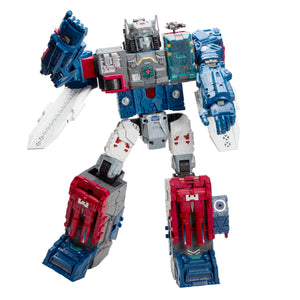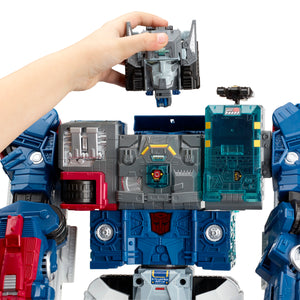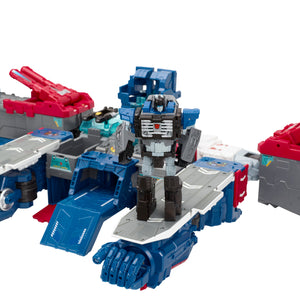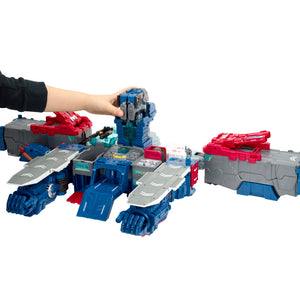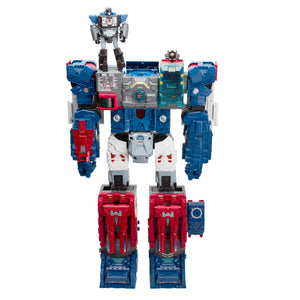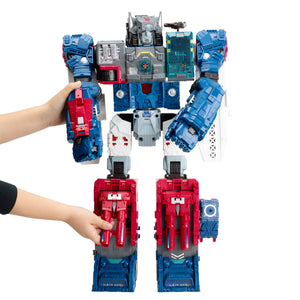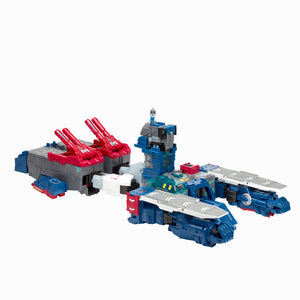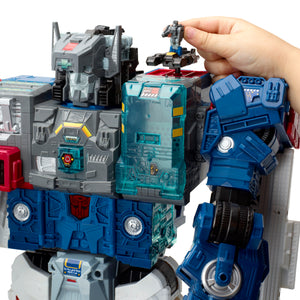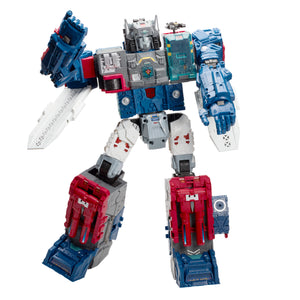 The Transformers battle explodes into uncharted territory when the Titans Return. To control an ancient race of giant, city-sized warriors – the Titans – the Autobots and Decepticons must power up with Titan Masters, smaller bots that give bigger bots increased abilities. Unite and power up for battle with one of the last remaining Titans in the universe, Fortress Maximus. This giant Titan Class Fortress Maximus figure comes with a Titan Master Emissary figure and a Cerebros figure. The Emissary figure becomes the head of the Cerebros figure, and the Cerebros figure becomes the head of the Fortress Maximus figure.   
© 2016 Hasbro. All Rights Reserved.
Manufactured under license from TOMY Company, Ltd.

The information provided here is intended to be as complete and accurate as possible; however, product names, colors and/or materials are subject to change without notice. Many of our products, including the designs and features contained therein, are protected by trademarks, patents and/or copyrights. Appropriate legal action will be taken against any infringers of these rights.